From 72-degree springs to award-winning beaches and mysterious caves, Florida is well-known for its natural beauty and diverse ecosystems. Nearly 200 state parks ensure there's never a shortage of ways to get outside and connect with the stunning natural beauty of the Sunshine State. Whether you're a thrill seeker, bird watcher, or history buff, each state park provides excitement and adventure just a short drive away from home. Here are just a few of Florida's best state parks perfect for your next road trip, and just a short drive away from the Treasure Coast.
White City Park
Located just off of Midway Road, White City Park is a 17-acre "old Florida" retreat along the North Fork of the St. Lucie River. On land, pavilions, picnic tables, and a playground provide plentiful opportunities to relax and enjoy the area's natural beauty. Kayaking and boating is also very popular down the St. Lucie River, where gentle bends provide views of moss-draped oaks and exotic palms along the banks. This section of the river was also used for stunt shots in the James Bond film Moonraker, released in 1979.
Savannas Preserve State Park
Stretching more than 10 miles from Ft. Pierce to Jensen Beach, Savannas Preserve State Park is the largest and most intact remnant of Florida's east coast savannas. From pine Flatwoods to marsh lakes, 17 miles of multi-use trails provide a variety of ways to explore the area's scenic and diverse landscapes. Whether hiking, biking, or horseback riding, trail users enjoy spotting gopher tortoise, deer, rabbits, and a variety of bird species along the paths. Canoeing, kayaking, and fishing in the wetlands are also popular recreational activities along the St. Lucie River, one of the most biodiverse ecosystems in the northern hemisphere.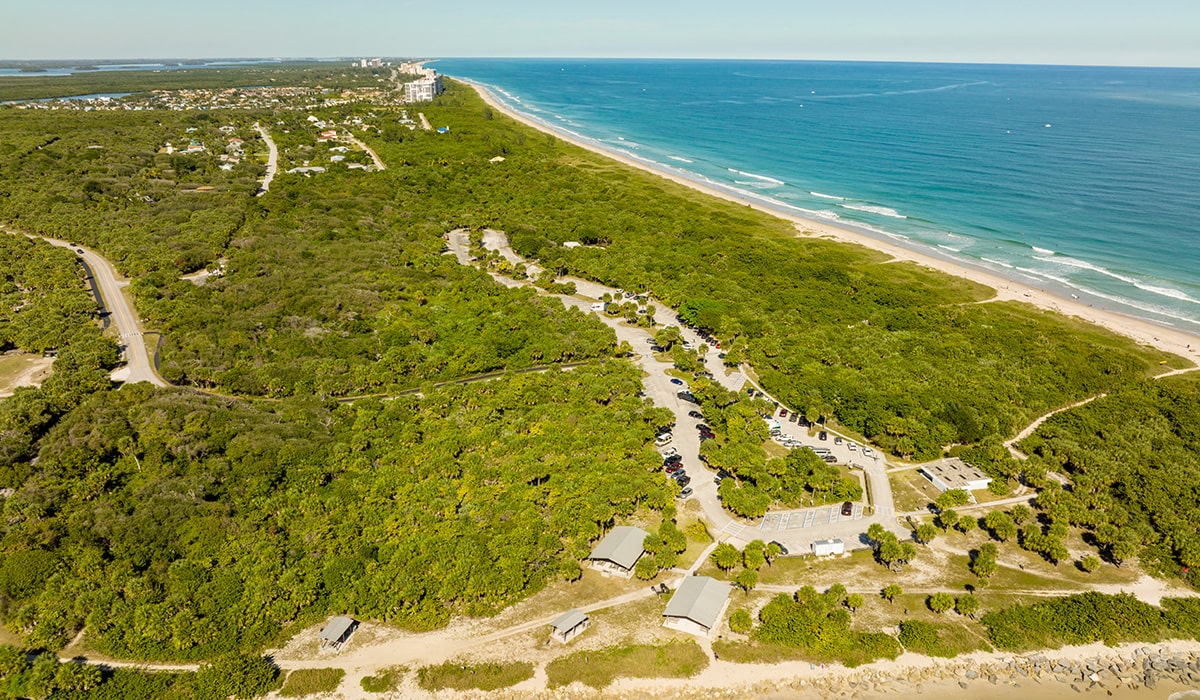 Fort Pierce Inlet State Park
Situated between the Atlantic Ocean and Indian River Lagoon, Fort Pierce Inlet State Park's half-mile stretch of white-sand beaches provides an abundance of recreational opportunities paired with scenic views. Beachcombing, swimming, snorkeling, surfing, or just relaxing on the sand are popular family activities. Along the south end of the park, Fort Pierce Inlet is a popular place for anglers to catch their dinners, while Dynamite Point (a historic training site for WWII Navy Frogmen) is a haven for bird watchers. Visitors can also climb an observation tower at the west end of Marsh Rabbit Run Trail for a beautiful birds-eye view of the Indian River and the island.
St. Lucie Inlet Preserve State Park
Located just east of Port Salerno, St. Lucie Inlet Preserve State Park is a classic Florida barrier island that's only accessible by boat. Visitors come to swim, sunbathe, or picnic along the quiet beachfront, or enjoy the area's great surf fishing. For a kayaking or paddleboarding adventure, take the 4.2-mile kayak trail through mangrove estuaries and maritime hammocks while also enjoying an up-close look at the area's wildlife, including blue heron, white ibis, and snowy egret.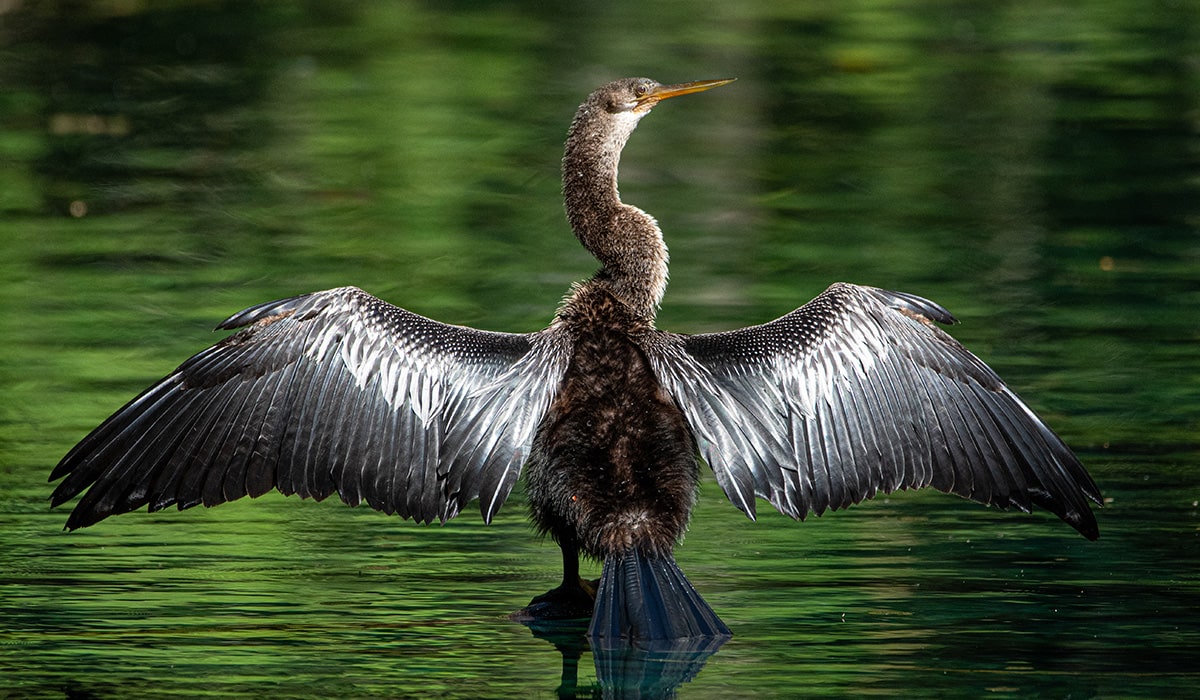 Jonathan Dickinson State Park
Jonathan Dickinson State Park just south of Stuart is filled with activities for every outdoor enthusiast. Close to 11,500 acres of land and river hold thirteen varying natural habitats, including sand pines, Flatwoods, bald cypress swamps, and red mangrove estuaries. Visitors can hike, bike, or horseback ride through miles of nature trails, or spend the night at one of the campground's 135 campsites. Boating, fishing, canoeing, and kayaking are also popular along the Loxahatchee River.
Okeechobee Battlefield Historic State Park
Recognized as a National Historic Landmark, Okeechobee Battlefield Historic State Park commemorates the site of one of the largest battles of the Second Seminole War. History buffs love to explore the area, and head here every February for historical reenactments of The Battle of Okeechobee, a battle that is considered the turning point of the war. Bring a picnic to enjoy under the new picnic pavilions designed in the Seminole chickee hut style or take the time to observe a variety of birds, including woodpeckers, wood storks, ibis, bald eagles, osprey, and crested caracara.
Kissimmee Prairie Preserve State Park
Located in central Florida just north of Lake Okeechobee, Kissimmee Prairie Preserve State Park truly represents Old Florida at its best. Florida's heritage comes alive with living history demonstrations of the early Florida cattle hunters that lived here around the late 1800s. 13 miles of hiking trails and six miles of equestrian trails showcase white-tailed deer, bobcat, turkey, and more than 200 species of birds. By the lakefront, the 10-mile Butcher Island Paddling Trail offers scenic views of floodplain marshes and shady hammocks. Camping here is among the best in the state, with a secluded location and dark skies that make stargazing a popular nighttime activity.
Live on the Wyld Side of Florida's Treasure Coast
For those who love being close to nature and the outdoors, a new master-planned community in the heart of St. Lucie County fully embraces its beautiful natural surroundings. Wylder will be comprised of multiple unique neighborhoods designed for all stages of life, including active-adult, single-family homes, apartments, and a golf course community. Meritage and Lennar will be the first builders in the community, with sales beginning as early as December 2022.
To stay updated on the latest news about Wylder's progress, be sure to register your interest at LiveWylder.com. You can also follow along on Facebook or Instagram to ensure you don't miss out on any fun.